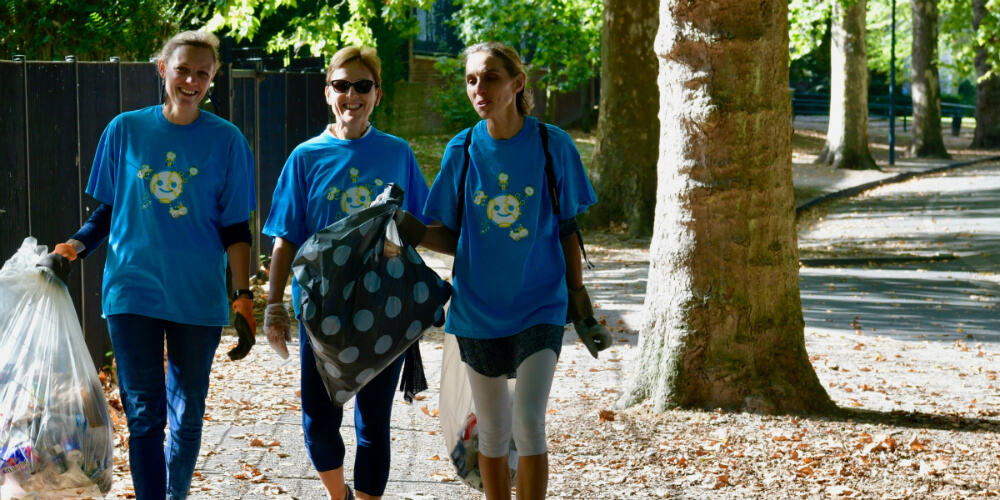 Educate and raise awareness
In 2014, the city of Roubaix was the first city in France to respond to the call for projects issued by the Ministry of Ecology in support of Zero Waste.
Since then, 500 Roubaix families have gotten involved in the dynamic that has spread to include shopkeepers, school canteens and companies.
A virtuous circle that makes Roubaix an exemplary area with respect to Zero Waste and the circular economy. Check out the figures on these Roubaix actions.
NaturaRoubaix works to raise awareness with some 3,000 children every year. It has received significant support to help it mount quality projects and for new audiences.
11 schools (7 nursery and primary schools, 2 secondary schools, and 2 high schools) signed on to the eco-school approach.
4 seminal events occur during the year :
The NaturaRoubaix forum,
The Zero Waste Festival,
The Harvest Festival,
and Waste Reduction Week
NaturaRoubaix forum

Zero Waste Festival
Environmental non-profits propose activities for some 500 school children each week.
Roubaix's green framework
50 new households benefit from the revival of Roubaix's greening efforts. This operation makes it possible for residents to beautify their facades with climbing plants.
The first part of the Park of the Teinturerie (Dyeing Factory) was completed in the summer of 2018, to the immense pleasure of the residents of the Pile neighbourhood. The 2nd phase will be completed in 2020.
At the cemetery, a new sign panel about biological control, the presence of beehives, etc. 3 test blocks have been established with various types of grasses to avoid the use of phytosanitary products (herbicides, pesticides, etc.)
Park of the Teinturerie

Park Barbieux
For the 6th time, the City has received the 4 Flowers (top award) label from the nationwide "Towns and Villages in Bloom" competition. With an award every 3 years, Roubaix has proudly sported the label for 16 consecutive years.
After 3 years, the complete ecological renovation of Barbieux Park is finished. The high quality of the work done has been recognized by the Towns and Villages in Bloom competition with a special award for the improvement of local heritage.
1 peregrine falcon nests in Roubaix. In order to expand the number of host sites for the species, in consultation with ornithologists, a nesting box has been installed in the attic space of the former Institute of Technology building;
Zero Waste, urban cleanliness
In 2018, the City received its 2nd star from the ACPU (Association of Cities for Urban Cleanliness), in recognition of the numerous works projects undertaken.
105 streets have been cleaned up, for a total of close to 42 km of roadway. This deep cleaning also includes the removal of abandoned vehicles.
The first World Cleanup Day took place on September 15th, 2018. Spread over 3 sites, 150 volunteers and 60 employees of 10 companies mobilised to clean up the city.
The City continues its efforts to fine residents who engage in unauthorized dumping. In 2018, 1,141 fines were issued.
World Clean Up Day 2018

Mon Quartier au sens propre
The shopkeepers involved
In May 2019, more than 40 shops in Roubaix were labeled and involved in the process. The city sets an ambitious goal of 100 labeled businesses by 2021. The Zero Waste news from these businesses are relayed in 2 social networks: Facebook et Instagram
Tissu Papi