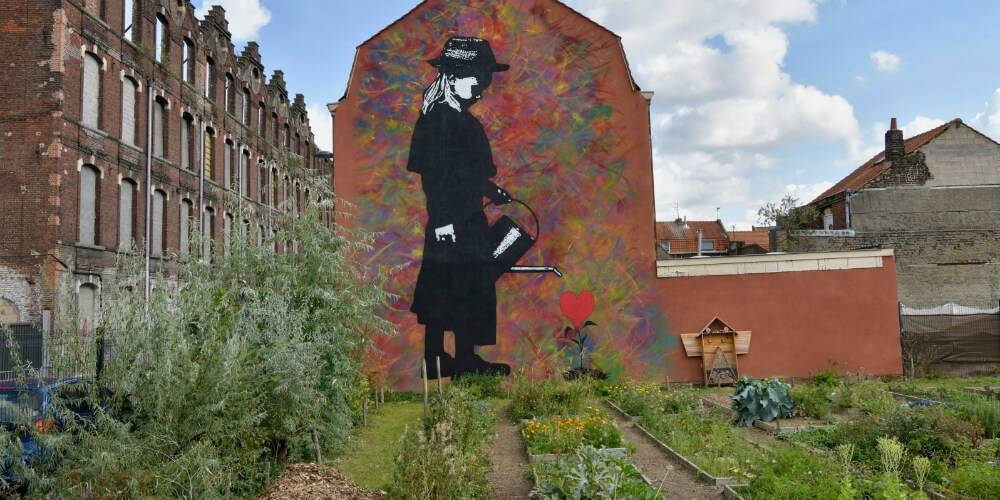 In 2014, when the City initiated its Zero Waste strategy, initially it was a way to respond to an issue of public hygiene. In 2015, the City launches the "Family Challenge". It invites Roubaix households to reduce by 50% the volume of their household waste in the space of a year.
But the approach took off. Today, it involves a community of actors, including non-profit organisations, businesses, schools, and companies, all committed to waste reduction, reuse, recyling and research for sustainable solutions. Indeed, the trademark of the Roubaix approach is the originality of linking a diversity of actors. The city is recreating itself and provides an example for France and beyond.
The city sets an example
In France's pioneering Zero Waste city, the local authorities have a duty to be exemplary. 493 agents, or 25% of the personnel, have already signed the Zero Waste internal mission statement.
Moreover, new actions are constantly being added. Here are few examples :
When it's time to replace used furniture and administrative equipment, these are offered to the city's non-profit associations.
Selective sorting is optimised by means of "Factotri" trash receptacles designed with several compartments in the corridors.
Plastic water bottles have been replaced by water fountains.
At official ceremonies, drinks are serves in reusable glasses.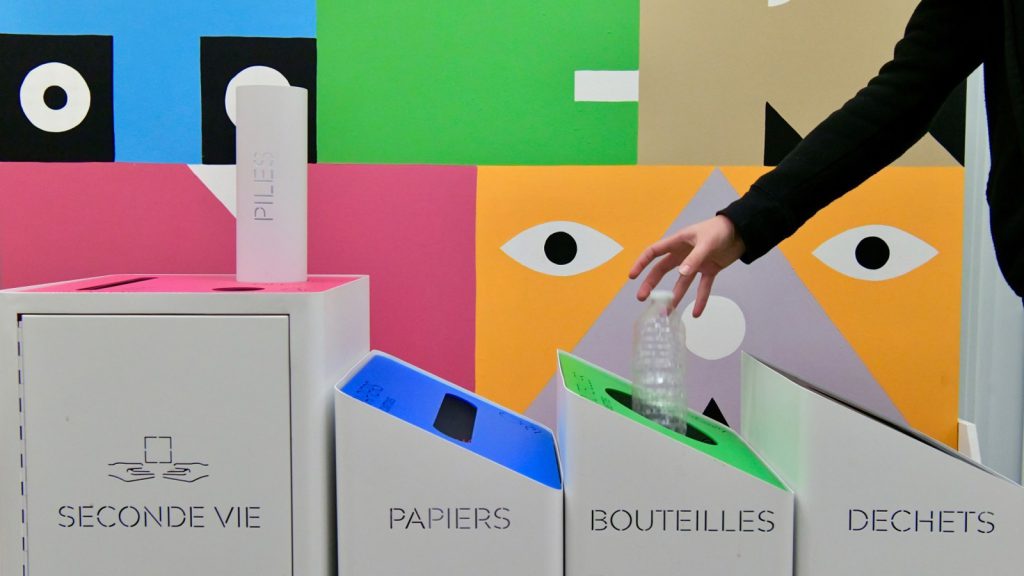 Andrée et Guy Nieuwjaer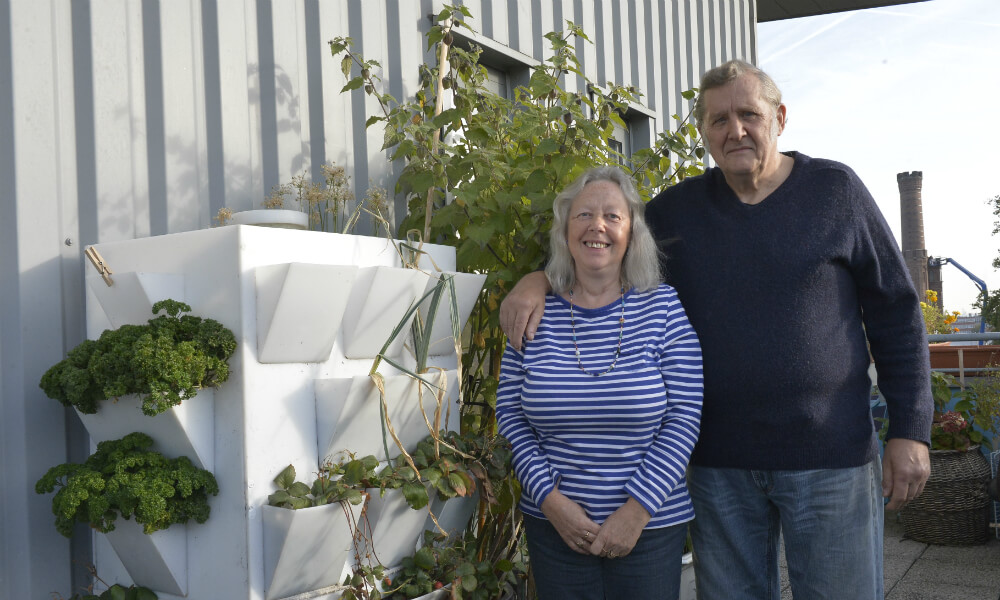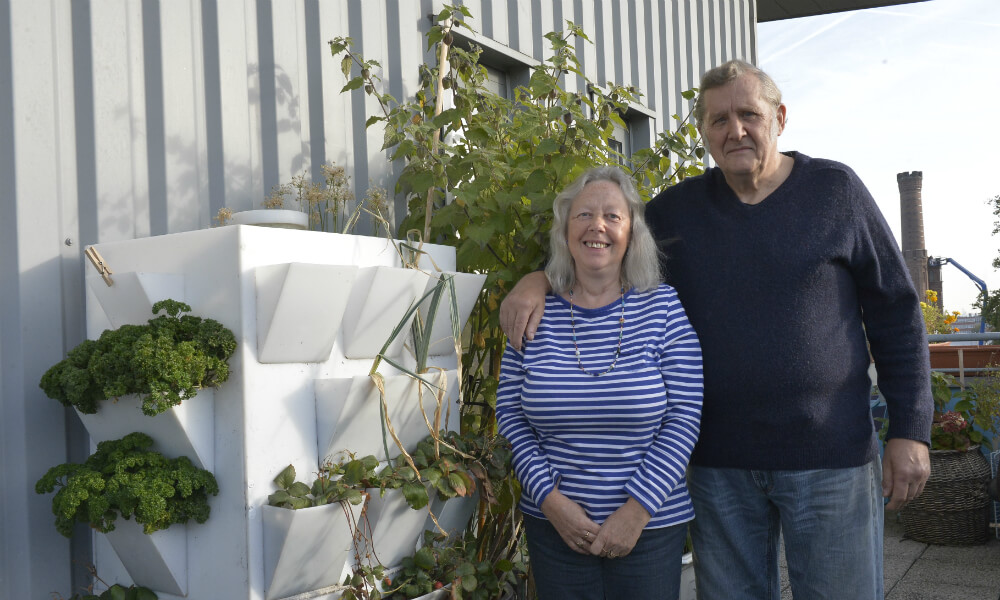 For Andrée Nieuwjear, a 62-year-old active retiree, Zero Waste is nothing new.
A textile worker in her working years, this mother of four already recuperated discarded fabric remnants in order to make clothes for them.
She and her husband, Guy, signed onto the Family Challenge as soon as it was launched in 2005.
Since then, they have grown their own vegetables on a parcel rented at the city hall. Among other new initiatives pertaining to their Zero Waste life, a composter on their balcony is a prominent feature, as is their homemade wash detergent.
So much more than a simple move toward more conscious consumtion habits, it has marked a radical change of life for the couple.
Dizy, do it design
The Dizy start-up, established at Blanchemaille, a building formely occupied by distance seller La Redoute, offers designer furniture that is ecologically sound and infinitely modular, starting from a palette of 36 interchangeable components.
The idea ? Select the items you need from lampshades, table legs, crossties, tabletops, etc. Mix some colours and put it altogether, without tools, to create a beautiful piece of furniture. A multitude of combinations are possible.
Dizy's creators have meticulously selected their materials and carefully thought out their logistics with an eye to sustainable and responsible consumption.
100% recyclable metal made in France
PEFC and FSC wood processed in Portugal
Solid oak bases appreciated for their solidity
Tabletops in shock-resistant birch plywood and covered with an oak veneer for a perfect finish.
Packaging made from 100% French recycled cardboard
Dizy opened its doors in January of 2009 after years of discussions, hundreds of strategic choices and dozens of prototyped models.
© Dizy Design

© Dizy Design
Etnisi
Created in 2007, EtNISI creates objects for daily used materials : Mussel shells, tennis balls, coffee grounds, blue stone, bricks, bottle glass, etc., Each material giving a unique colour to the object.
The new EtNISI materials are called WASTERIAL ® , because they tell a story – that of their origins. They are developed from recycled materials coming from the deconstruction of various buildings, river sediment, and even mussel shells. The unique manufacturing process fosters the development of new innovative materials from an infinite number of original materials.
In 2018, EtNISI embarked upon a crazy challenge : Recuperate the famous mussel shells from Lille's annual city-wide flea market to transform them into design objects. Espérence Fenzy has since then collected 4 tons of shells, which it has processed and reduced to powder used in creating a new material.
And thus were born Jean, the stool, and Paula, the candle.
© ETNISI
Niiji, the Zero Waste lunchbox
The lunchboxe is a system of 500 or 800 ml containers which, like the Japanese bento boxes, stack vertically, thus adapting to a great diversity of meals to be delivered. But what makes it a true alternative to disposables is its digital service : the lunchbox is actually obtained with a deposit of €10.
Customers borrow it from the restaurant from which they order their meal, with the obligation to return it during the week. If they don't, the customer is debited the sum corresponding to the amount of the deposit.
Niiji created the brand "Eat and back" to develop this service of a digital deposit, the callenge being to convince restaurant professionals to give up their disposable packaging.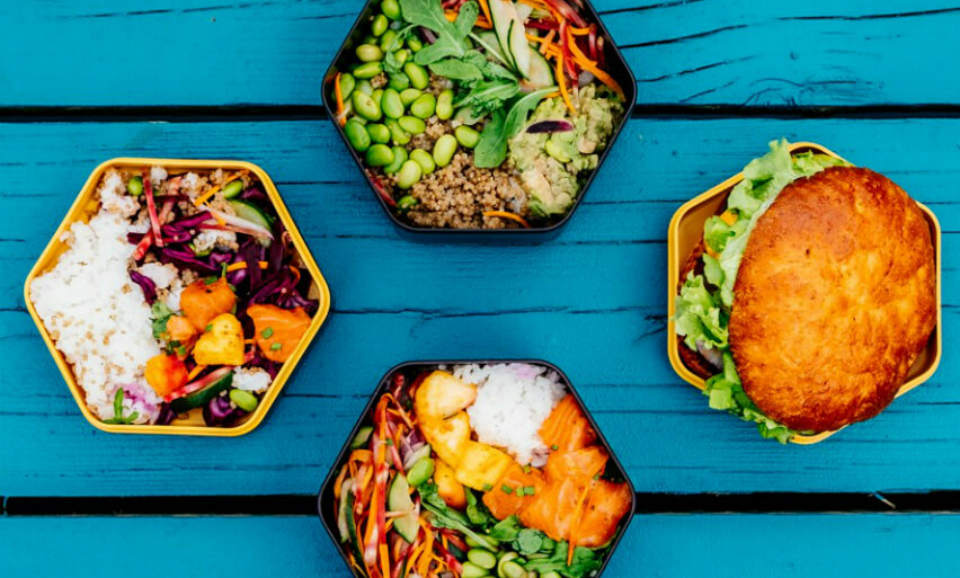 With an eco-design and manufactured in Tourcoing with bio-based materials, the lunchbox is not only sustainable alternative to petrochemical plastic, but it also fosters local employment.
Néo-Eco, a world without waste
Since 2008, Neo-Eco's mission has been to offer a new life to used materials.
The company offers pratical solutions for circular savings through its various activities : industrial engineering of recycling (industrial solutions for the sorting and reuse of used materials); design and development of eco-materials and eco-products; and also consulting with respect to CSR.
The expertise of Neo-Eco covers all solid used materials. It is particularly advanced in the reuse of used mineral materials, such as products stemming from deconstruction, sediments, and even clinker.
Néo-Eco proposes an innovative Deconstruction / Reconstruction approach (DRA) designed to reuse 100% of the buildings and infrastructures deconstructed : from these desconstructed materials, Neo-Eco works to prepare them, standardize them and turn them into new eco-materials.
These are used in the reconstruction of new buildings or are introduced into the local materials market.
In 2017, Neo-Eco was ranked as the N°1 innovative French strat-up in the CleanTech category by Ernst & Young.
The Lucie Aubrac School
The first school building in Roubaix to benefit from passive construction and an experimental site for the smart control of energy consumption, Lucie Aubrac is one of 50 schools in Roubaix that have been converted to Zero Waste.
Small casserole dishes and plates placed on the tables for the youngest students, a self-service cafeteria for the older ones, with a large or small plate and serving size, at the students'choice, sorted food leftovers subsequently transformed into biofuel for the buses that circulate in Roubaix… The hunt for waste has been decidedly declared at lunchtime, with a competition both for personnel and students who have been broadly educated about these issues.
When the school opened its doors for the new school year in September 2019, enrolment at Lucie Aubrac totalled 289 children. More than 150 eat at the school's canteen.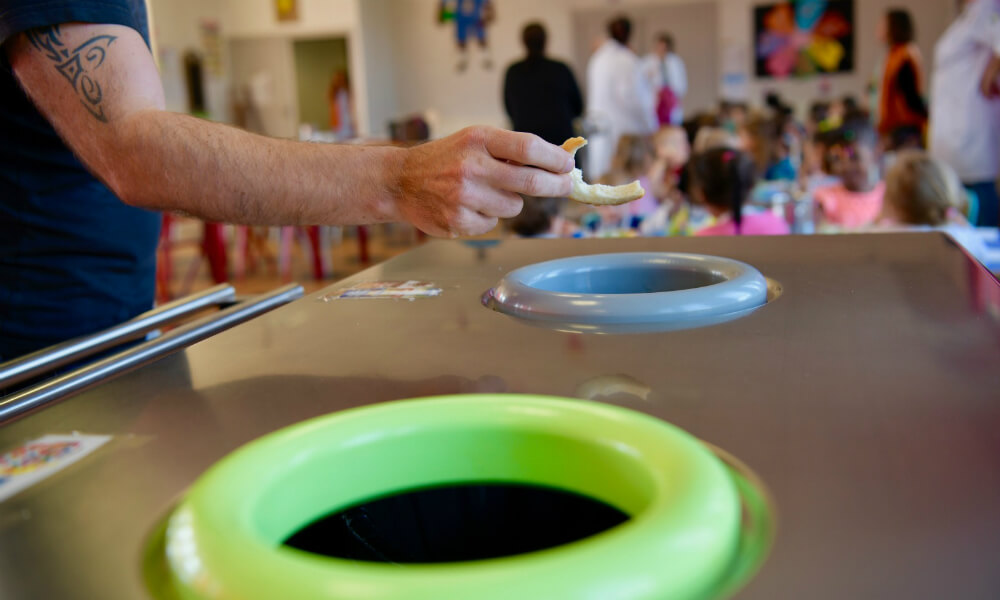 Rossano Ercolini
An Italian teacher and an activist ecologist who hails from Tuscany, Rossano Ercolini made a name for himself in the early 1990's when he assumed leadership of the non-profit "Environment and Future", which fought to block construction of a waste incinerator in his home town of Capannori. Once the project had been abandoned, rossano Ercolini then worked on developing new methods for managing Capannori's waste.
In 2007, he announced his "Zero Waste Goal" for 2020. Today, Rossano Ercolini is the president of the Zero Waste Europe Foundation.
In 2013, he received the Goldman Environmental Prize. This distinction rewarded his efforts to inform the public about the sanitary and environmental risks of waste incineration and his appeal for Zero Waste.