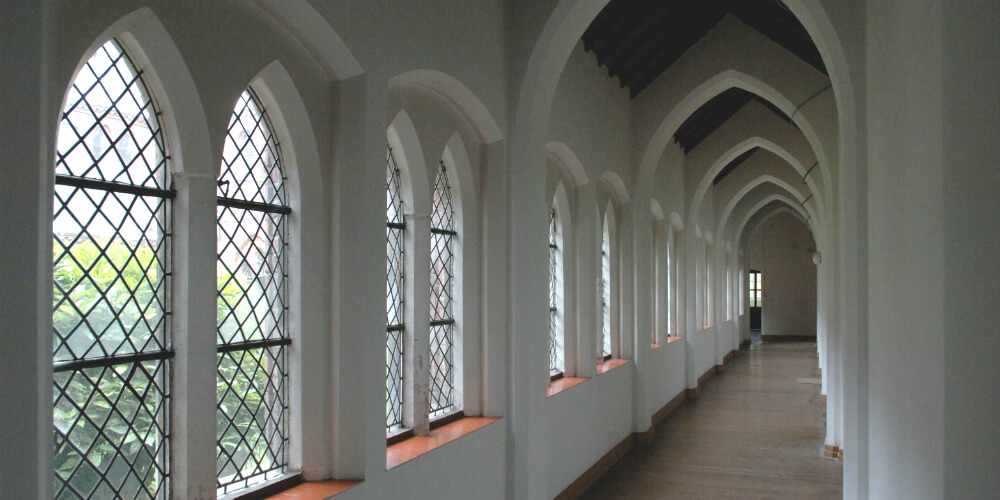 A house of the circular economy and Zero Waste in a former convent
At the beginning of 209, the issuing of a call for projects to set the course for the creation of a House of the Circular Economy and Zero Waste confirms the City's desire to sustainably pursue this model. The mission of the winner, who will be announced next october, will be to set up activities on these premises accelerating the ecological transition and promoting it.
Both a "third place" and industrial cluster, an entranceway for projects developed in the area, the House of the Circular Economy and Zero Waste will be dedicated to :
accelerating changes in the behaviour of citizens and economic actors in the ecological transition;
to making Roubaix a national and even a European reference in the area of the circular economy and Zero Waste;
to roll out a systematic approach for the area's ressources and to foster the emergence of new solutions.
Diverse uses have been envisaged for this facility : workshops, conferences, training sessions, exhibitions, sharing about the Roubaix experience, a space for experimentation, a resource centre, a demonstration of eco-friendly renovation, etc.
The House of the Circular Economy and Zero Waste will be established in a former convent. An architectural jewel, the site hosted a community of Clarist sisters for 130 years.
It has belonged to the City for 10 years and forms an integral part of the inventory of Historic Monuments (walls and building). Currently, it is deconsecrated and unoccupied.
The call for projects was designed to foster the emergence of groups composed of multidisciplinary actors capable of proposing innovative approaches and visions. It is based on the model of competitive dialogue.
The results obtained :
60 local economic actors engaged in the circular economy and ten community projects
"Pilot" projects : Sédimatériaux, RecyGravats, Etnisi, La vie est belt, etc.
The creation of 3 venues for dialogue to accompagny current and future project sponsors : the Zero Waste and Circular Economy Developers Club, the futures Group, and the CSR Managers Group
Creation of new activities : Fibr&Co, Etnisi, ReStore, etc.
Visits organised with the CERDD ( Resource Centre for Sustainable Development)
The spread of Roubaix projects in France and in Europe (over a hundred contacts)
A major event : The Fashion Green Days, an event promoting the development of sustainable fashion.
The creation of a "third place" combining creative, entrepeneurial and citizenship skills in the service of fashion : The Fertile Platform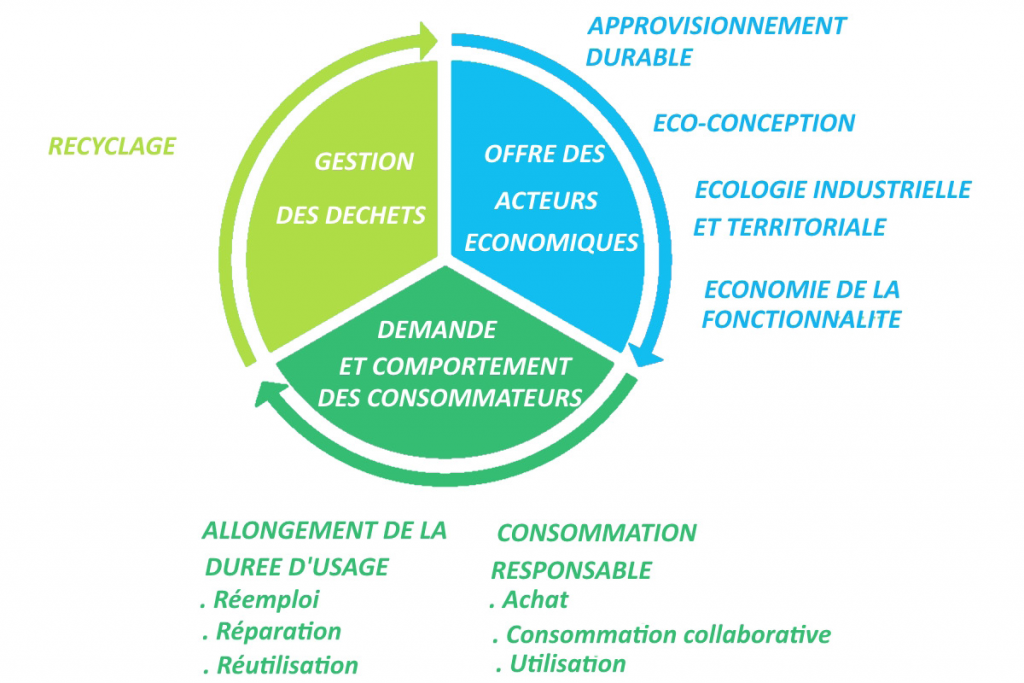 The circular economy is responding to the ecological crisis by helping new development models to emerge which :
provide a competitive advantage;
foster the creation of local employment that is not subject to delocalization;
generate economies and productivity gains;
render supply chains and the cost of raw materials more secure;
encourage a better balance between human activity and its ecosystem.